Le Maple Leaf Motel, Campground & Restaurant Ltd est situé sur la Route 17. Notre station service offre du gaz, diesel et du propane afin de répondre aux besoins des campeurs et remplir les réservoirs pour les barbecues.
Ouvert à l'année pour les motoneiges et les VTT. Le sentier de motoneige #115 est situé à moins de 2000 pieds.
The Maple Leaf Motel, Campground & Restaurant Ltd is located on Route 17. Our gas bar offers gas, diesel and propane to refill campers and tanks for barbecues.
Open year around for snowmobile and ATV. The snowmobile trail #115 is only 2000 feet away.


Eau, électricité, égouts • Water, electricity, sewer



Douches avec eau chaude • Hot Showers

Téléphone public • Public Telephone

Dépanneur - glace • Convenience Store - Ice

Piscine extérieure chauffée * • Outdoor heated pool **
* Costume et casque de bain obligatoire. Les enfants de moins de 16 ans doivent être accompagnés d'un parent
** Bathing caps and swimsuits are mandatory. Children under 16 must be accompanied by an adult
Le camping offre 65 sites dans un verger d'érables avec services complets. Le taux pour la saison est de 35$ (tente) et 45$ (roulotte) par nuit, taxes incluses. De plus, différents taux sont disponibles à la semaine, au mois et pour la saison.
Piscine extérieure • Station de vidange • Pull through • Jeu de palets • Volley-ball • Terrain de jeu • Propane • Salle récréative (jeux et danse)
The campground offers 65 sites located in a maple grove with full services. The rates are 35$ (tent) 45$ (RV) per night, taxes included. Rates for week, month or seasonal is also available.
Outdoor heated pool • Dump station • Pull through • Shuffleboard • Volleyball • Playground • Propane • Recreation room (games & dance)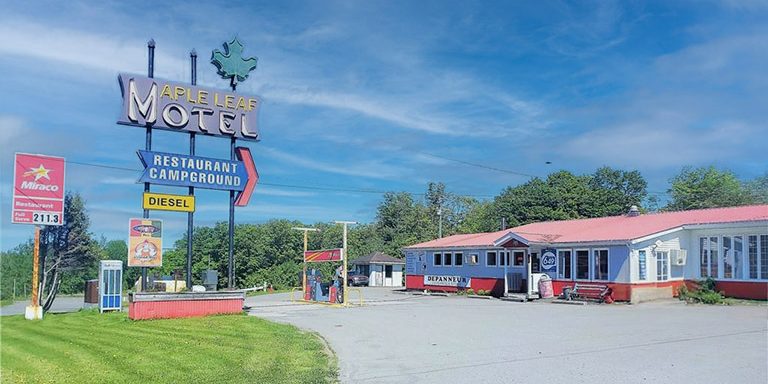 Notre motel de 9 unités est équipé de lits confortables, télévision, bureau et salle de bain privée. Quelques-unes sont équipées d'une petite cuisine. Tout ce dont vous avez besoin pour une nuit relaxante loin de la maison. Les taux de location varie de 99.50$ à 159$ par nuit, taxes incluses. Nous offrons aussi des taux spéciaux pour de longue durée.
Our 9 units motel is equipped with comfortable beds, TV, desk and your very own washroom. Some units are with kitchenette. Everything you need for a relaxing night away from home. Our rates are from $99.50 to $159 taxes included per night. We also have long term special rates.
Restaurant & Dépanneur • Convenience Store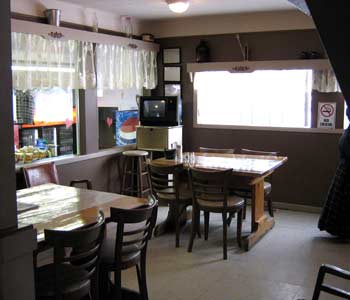 Notre charmante salle à diner offre un menu diversifié allant du déjeuner au souper. Ouverte tous les jours, elle est licenciée. Vous avez oubliez d'apporter quelque chose avec vous? Passez à notre dépanneur pour tous vos besoins de base.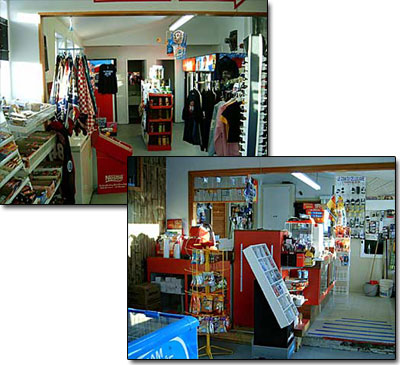 Our charming dining room offers a diversify menu, from breakfast to supper. Open every day, the dining room is also licensed. Forget to bring something with you? Check out our convenience store for all your basic needs.